Cost-effective alternatives for sodium requirements in poultry
Cost-effective alternatives for sodium requirements in poultry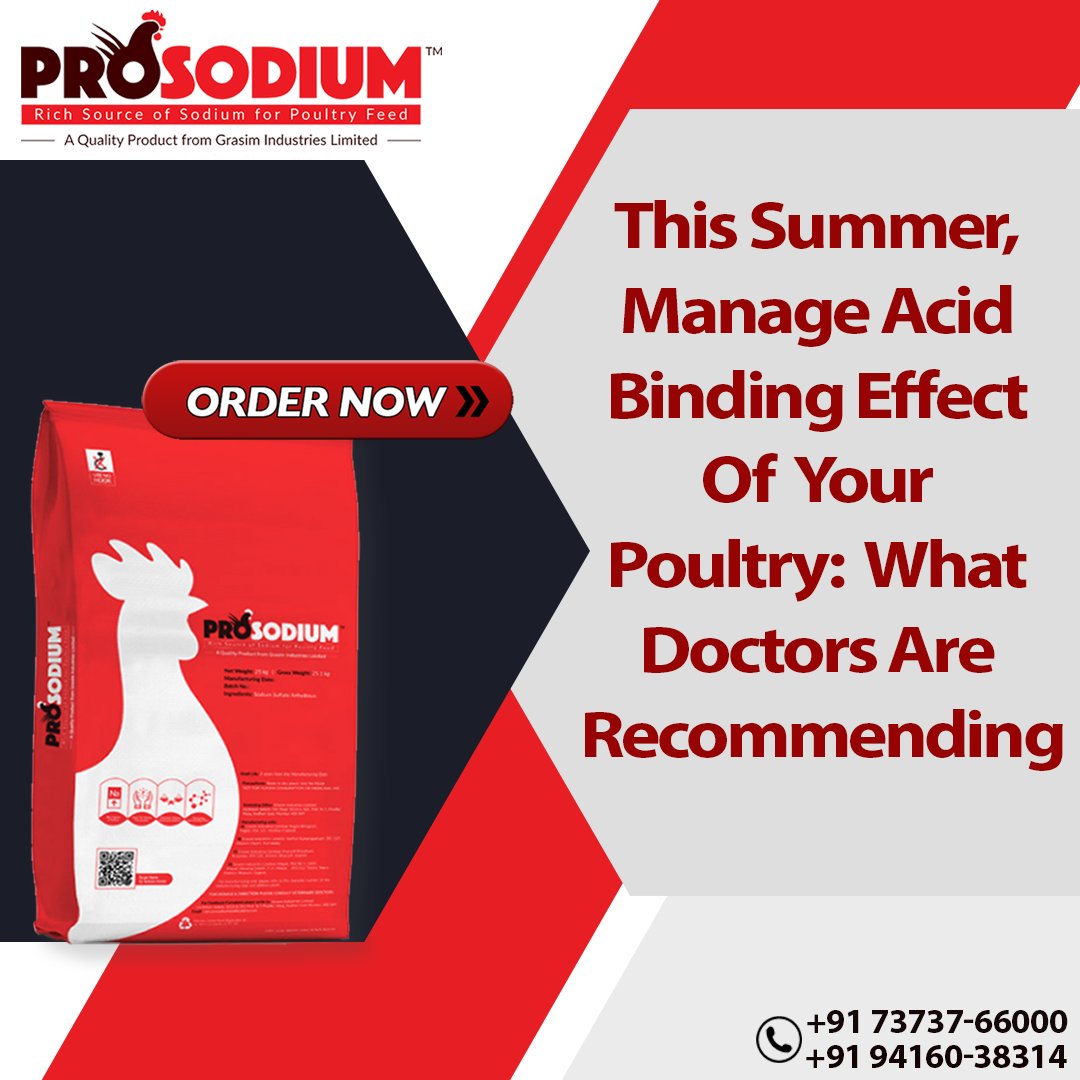 The poultry industry is going through a challenging phase where everyone from small and medium-sized farmers to big hatcheries is reeling under the impact of the increased cost of production. This, coupled with price pressures on the end poultry products- broilers, eggs, etc. has severely dented the profitability of all the players in the poultry value chain.
To counter the decline in profitability, poultry players have been looking critically at all cost components that can contribute towards reducing their operating costs. One area in particular that can serve as a starting point toward cost optimization is Feed cost. As per a study, poultry feed constitutes nearly 20 to 25% of the total cost of running a poultry business. Hence it is imperative for the industry to look at all available alternate ingredients that can help reduce the feed cost.
Traditionally, the poultry industry has been using Common Salt & Feed grade Sodium Bicarbonate as the two primary sources for meeting the Sodium requirements. While Common Salt is available at affordable rates, it contains 60% chlorine. Hence any increase in dosage of Common Salt to meet the sodium requirements can lead to an abnormal increase in Chlorine which can negatively impact the Dietary Electrolyte Balance (DEB) & induce loose dropping in birds. Sodium Bicarbonate, on the other hand, while being Chlorine-free has become unviable due to steadily increasing prices. Data shows that the prices of the leading brands of Feed Grade Sodium Bicarbonate have increased by nearly 75-80% in the last year alone & are set to rise further. 
Working in this direction, Grasim Industries Ltd, a flagship company of the Aditya Birla Group, has developed & launched one such cost-effective substitute to meet the sodium requirements of the poultry industry under the brand name of PROSODIUM .
PROSODIUM is specially engineered feed-grade sodium sulphate that comes as a highly cost-effective alternative to sodium bicarbonate. It is Chlorine-free, but it also contains 32% sodium compared to 27% sodium found in sodium bicarbonate. Hence, one Kilogram of feed grade Sodium Bicarbonate can be replaced by 840 grams of PROSODIUM in the poultry feed. 
Additionally, extensive commercial trials on broilers have shown that replacing sodium bicarbonate in feed formulation with PROSODIUM also led to increased body weight & better Feed Conversion Ratio in birds with lower mortality rate resulting in improved European Efficiency Factor (EEF). 
This is the main reason that the leading poultry players in India have already made a shift from feed-grade sodium bicarbonate to PROSODIUM to not only have more active & healthy birds but also improve their overall profitability.
To order contact us-7373766000 & 9416038314